To see, to sense and to touch the nature, to encounter the courses of the rivers Čikola and Krka while enjoying a leisure bike ride is a unique pleasure. Those in search of challenge can test their physical endurance riding a mountain bike over gravel paths up to the top of Promina mountain, and their skills descending the mountain.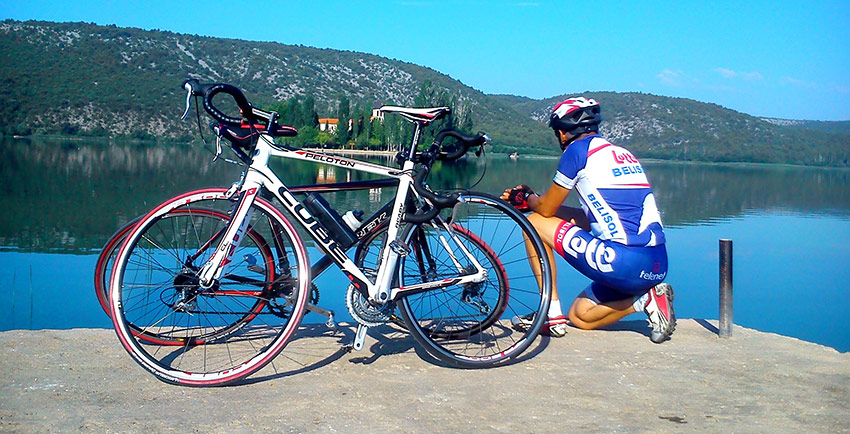 Visitors who decide to visit this area by bike will enjoy spectacular nature along the way, viewpoints which offer majestic views of the Krka National Park, monuments of cultural heritage, and find refreshment in family households along the trails. Numerous road signs and other informative boards will point you in the wanted direction and allow you to explore local roads and villages these roads connect on your own.

Bike paths are partly arranged on gravel routes, and partly follow the existing asphalt roads. Although the traffic on roads is not too dense, caution and following traffic regulations is necessary.
E-BIKE
As part of the EU project Natura the system of public bicycles in the City of Drniš was expanded. We offer 8 classic, 8 mountain and 8 classic bicycles.
Points and filling stations are:

Hostel Bogatić - Bogatić Miljevački
Promina mountain - mountain lodge
Bus station Drniš
Etnoland - Pakovo selo
City farmacy Drniš - Poljana
Antun Mihanović street - by the work of art of Ivan Meštrović, Orači