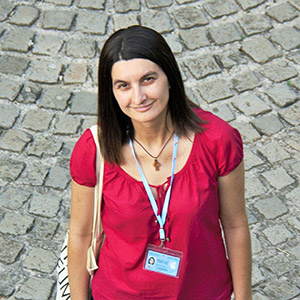 Josipa Prpa, licensed tour guide in Šibenik-Knin County (Croatian and English)

""The memories you take from Drniš, Drniš area and throughout the county will remain forever in the heart""

+385 95 804 8261

The immense beauty of Drniš, the town of my childhood – its past, present and future, has prompted me to except another life challenge, to work as a tour guide. This, to many unknown, pearl rich with culture and history is breathtaking to all our visitor. By profession, I am a history professor and ethnologist. Through the experiences I've had both working as a tour guide and in museology, and through communication with guests from all over the world, I realize that there is nothing more beautiful than a smiling and happy guest who plans to return to Drniš departing from it. "Our country has preserved our memories ..." Those are inspiring words of Ivan Meštrović, and the memories you take from Drniš, Drniš area and throughout the county will remain forever in your heart..


---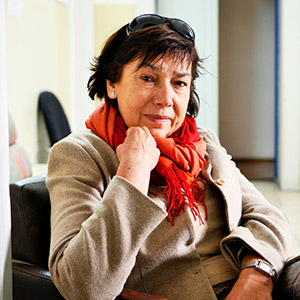 Josipa Petrina, licensed tour guide in Šibenik - Knin County (Croatian and French)

"Being a tour guide is like storytelling"

+385 98 644 782

After thirty years of work in journalism, it was time to to find new challenges. Being a tour guide - it's like preparing a radio show! Or like storytelling! Besides, tourism is often referred to as a story, or adventure. And that's exactly what I dealt with as a professor of literature and a journalist in Šibenski list and Radio Šibenik, as a correspondent of Slobodna Dalmacija, Večernji list, Croatian Radio. My long experience in journalism allowed me to explore and get familiarized with almost every corner of the county, tracking her daily life, discovering the history and cultural values. And that is why being a tour guide means making a full circle in my professional life. Love for nature, hiking experiences acquired from Dinara to Boraja (and further still) make this an ideal choice for the job before the final "retirement".



1- 90 minute city open air tour with emphasis on Meštrović's works or a half-day Drniš tour with a visit to Meštrović's homeland

2- Visit to Roški slap, Ozidana cave and walk along one of the paths or drive to the Krka Monastery with a guided tour of the monastery (this is done by either church or park guides)
Do you wish to see, get to know and taste Dalmatian hinterland?

Come to Drniš!

The Delmats gave it a name, the Romans wrote it in history, the Croats started the state in it, the Venetians, the Ottomas, the Franch and the Habsburgs wanted to rule it,....in a classic, 90-min city tour you will have the opportunity to get to know this area of a rich history.

IN SEARCH OF MEŠTROVIĆ - this thematic 60-min tour will guide you through the works of the greatest sculptor of 20th century, Ivan Meštrović in real and personal encounter with Spring of Life, St Anthony, Mother of Petropolis, etc. For a more complete knowledge about the love and admiration for the poor, malarial homeland there is a visit to the Mausoleum and the Church in Otavice.

ON THE IMPERIAL AND ROYAL TABLE - Drniš gastro story that offers you a thematic tour about Drniš prosciutto, cheese, meet and wine whisch was found on the imperial and royal tables throughout Europe!